Activities in Bourg d'Oisans
The top activities in Bourg d'Oisans ... and in the surrounding area
Accommodation
Bourg d'Oisans is the perfect base camp for exploring Oisans.
Your activities in Bourg d'Oisans
From Bourg d'Oisans, you can easily get around the whole of Oisans to try out all the activities on offer!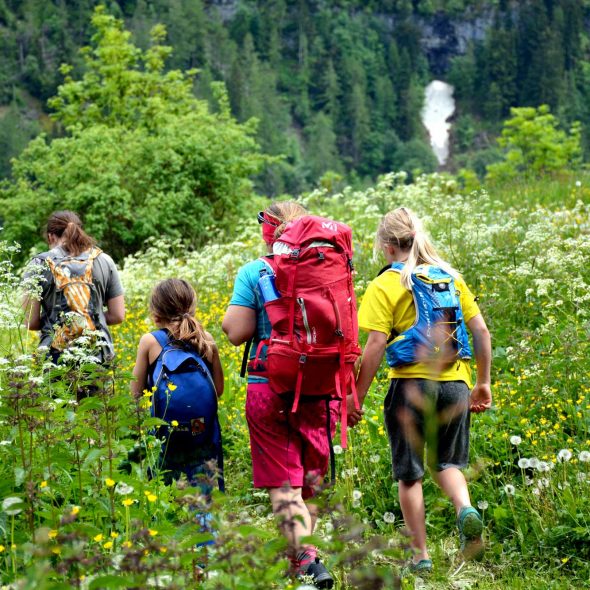 It all begins in Le Bourg-d'Oisans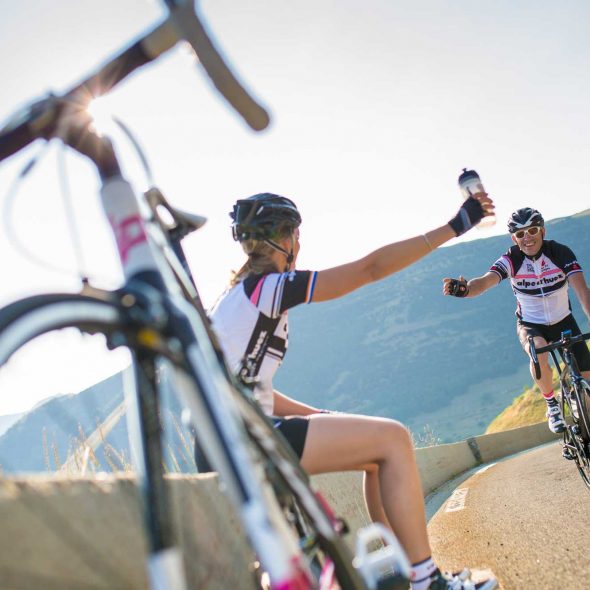 Bourg d'Oisans, the cycling capital; don't say we didn't warn you!
Bourg d'Oisans - 720 m
A village
At the foot of the international holiday resorts
Situated between Grenoble and Briançon, Bourg d'Oisans is located on one of the major communications routes through the Alps. The town is spread over 22 km and covers the entire lower agricultural Romanche plain, all the way from Rochetaillée to the beginning of Vénéon valley, including Lac du Lauvitel lake. The Bourg d'Oisans basin, with its layered, folded cliffs and steep wooded mountain slopes is a perfect example of the erosion and accumulation of glacier waters.
Leisure activities
a wide range of activities
In the summer, Bourg d'Oisans becomes the most popular holiday resort in Isère for 3 whole months: cyclists from all over the world enjoy the nearby mountain passes, made famous by the Tour de France, lovers of the great outdoors come here to go hiking, mountain-biking, climbing, horseback riding, fishing, canoeing, etc.
#OISANS
Come and see the best photos of Oisans posted on Instagram (#oisans)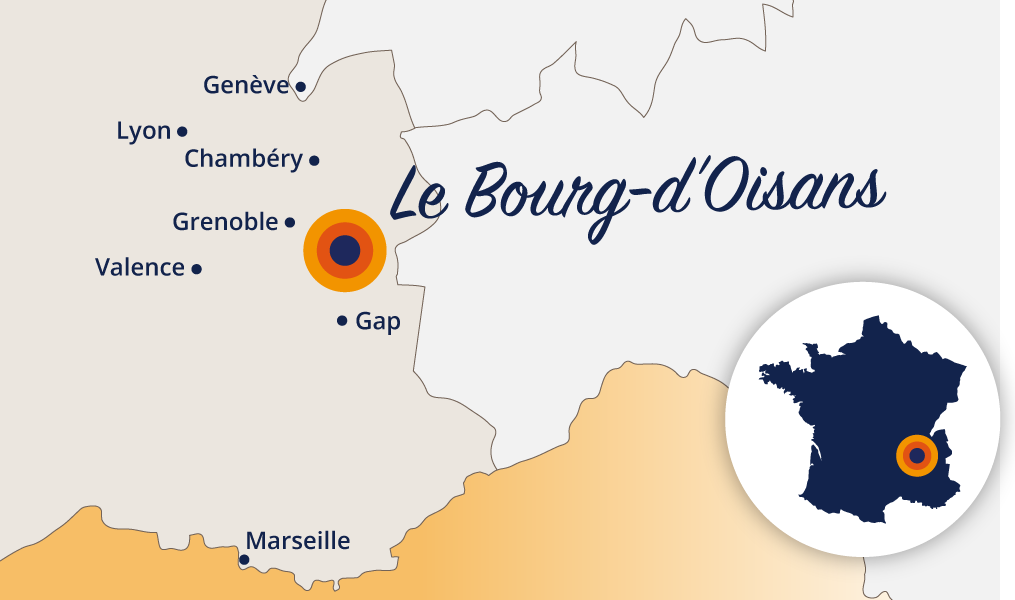 Oisans
The high mountains have never been more accessible.
Grenoble 1hr
Lyon 2hrs
Valence 1hr45
Paris 6hrs
Marseille 4hrs
Geneva 2hrs30
Lyon 2hrs30
Valence 2hrs15
Paris 4hrs
Marseille 4hrs30
Geneva 3hrs30
Paris 4hrs
London 4hrs30
Amsterdam 4hrs40
Brussels 4hrs20
Barcelona 4hrs
Berlin 5hrs
Dublin 5hrs15
Rome 4hrs30