The best friend for your holidays
A cocktail of sports or cultural activities, a wide range of accommodation, a diverse range of sites to explore, rich natural heritage, a whole host of hiking trails and cycle paths and so much more.
The central location of Le Bourg-d'Oisans means you are sure to have the widest range of activities available for your holiday!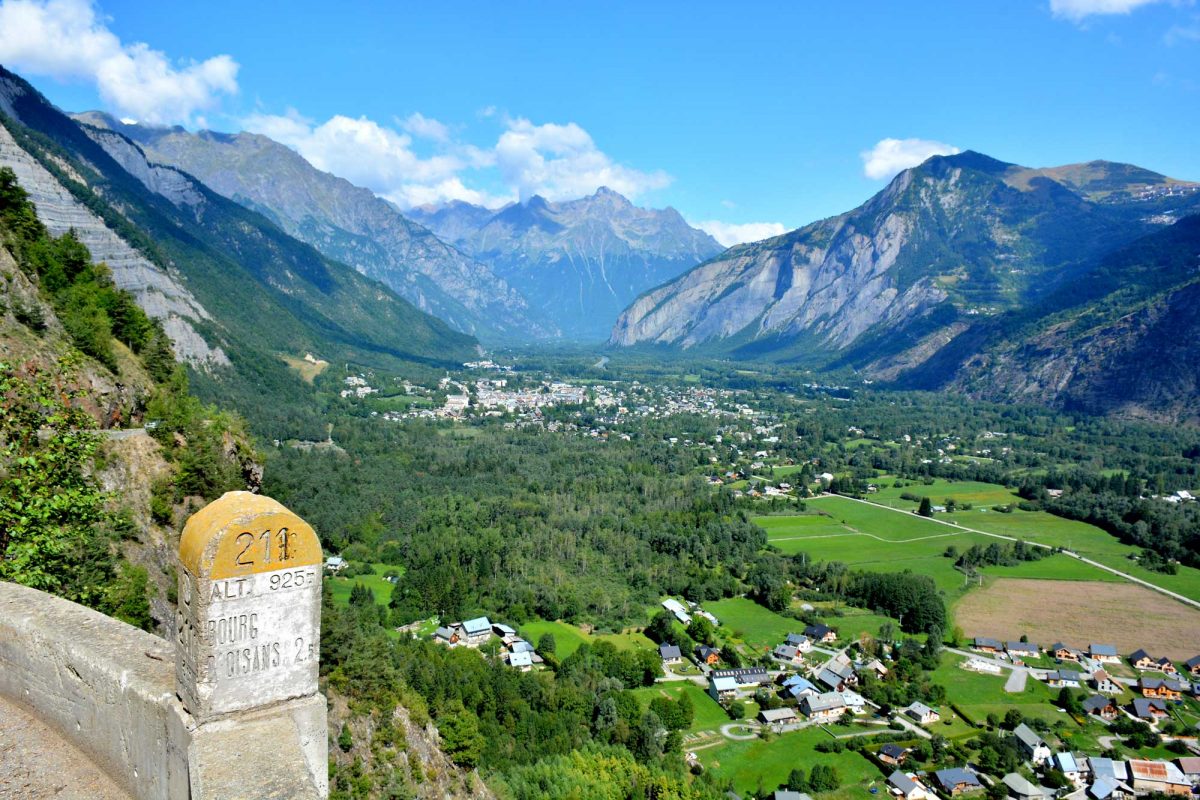 Just 30 or 40 minutes maximum away from the 3 internationally-renowned ski resorts, you could also choose to enjoy one of the more peaceful resorts like the Col d'Ornon, or a traditional mountain village. That's the advantage of this location: Oisans has something to offer all year round!
There's also an exceptional natural environment here with its unspoilt natural charm, with landscapes that are proof that a sustainable, considerate and more respectful approach to tourism is the only way forward.
The Tourist office
Our Tourist Office is open all year round and our teams will be delighted to welcome you to your holiday destination. Whether you come in summer or winter, our passionate team will share their expertise of the land with you and advise you on all aspects of your stay here. Helpful tips, discovery of the must-sees or unique experiences, we invite you to come to Oisans for a unique holiday, with a mountain of possibilities that will make you dizzy!
Opening hours
October to April
Tuesday to Friday : 9 am – 12pm / 2pm – 4pm
Saturday : 9am – 1pm
Closed on Sunday and public holidays
May june & september
Monday to Friday: 9am – 13pm / 2pm – 4pm
Saturday : 9am – 1pm / 2pm – 4pm
Closed on Sunday and public holidays
July and August
Every day : 9 am – 6 pm
Contact Us
+ 33 4 76 80 03 25
Send a message
Location
The tourist office is right in the centre of Le Bourg-d'Oisans
31, Quai du Docteur Girard – 38520 Le Bourg-d'Oisans
Bourg d'Oisans Tourist Office
Quai Dr Girard
DEDICATED SERVICES
ProfessionAls
Are you a professional working in Le Bourg-d'Oisans: don't hesitate to come and pay us a visit so we can ensure you are referenced in the town's professional directory.
Find out more at the Pro Page
Events Organisation
A team will take care of your needs at the Town Hall.
1 Rue Humbert, 38520 Le Bourg-d'Oisans
+33 (0)4 76 11 13 23
animations@mairie-bourgdoisans.fr