Before setting off on a hiking trip, to prepare for the meals of the week, for an evening with friends or just to take some delicious local products home with you; take a leisurely stroll around the colourful market stalls of Le Bourg-d'Oisans, full of superb scents and diverse flavours! 
Seasonal fruit and vegetables, handcrafted items, local beers and goat's cheese; taste the wonderful flavours of our regional products, created with passion.
Fill your baskets!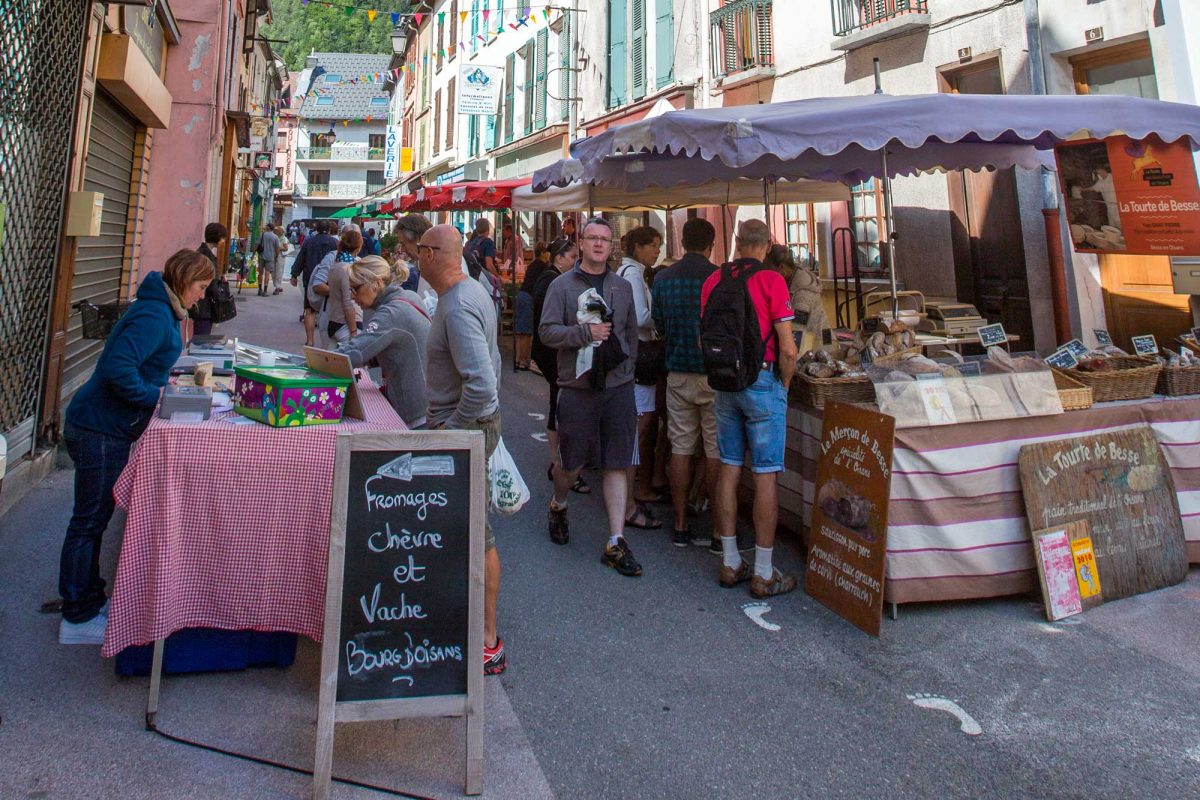 The Bourg d'Oisans Weekly Market
THE place to be on a Saturday morning at the heart of the village. Come and meet the producers and locals from all over Oisans, stroll through the lively streets of Le Bourg-d'Oisans and breathe in the delicious scents. 
All year round
Saturday mornings from 8am to 1pm – Food products, textiles, local specialities…
+ July and August
Wednesday mornings from 8am to 1pm – Farmer's market – Rue de Viennois