The only thing missing was a cycle path through the Romanche Plain so that all levels of cyclists could explore Oisans by bike. It's now a done deal with the Green Lane (Voie Verte) that was officially opened in 2019!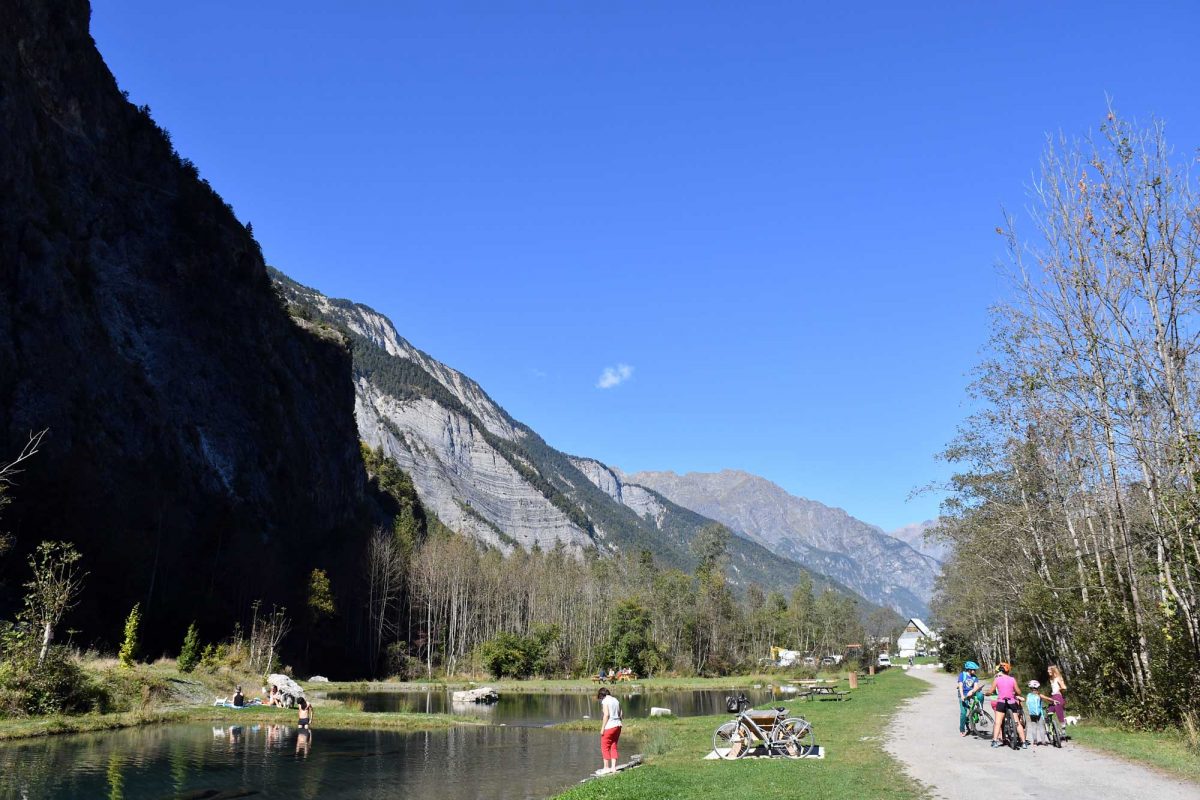 This secure lane is reserved for bikes, pedestrians, roller skates/blades, scooters, rollerskis or any other 'contraption' that is not motorised. It's a great place for children and occasional walkers/riders. Finally, there's a flat trail without stones, leaving from Le Bourg-d'Oisans, that means you can get from one side of the valley to the other, for a great day out and picnic!
The green lane currently goes from Allemond to Venosc and covers 23 km, with Le Bourg-d'Oisans right in the middle!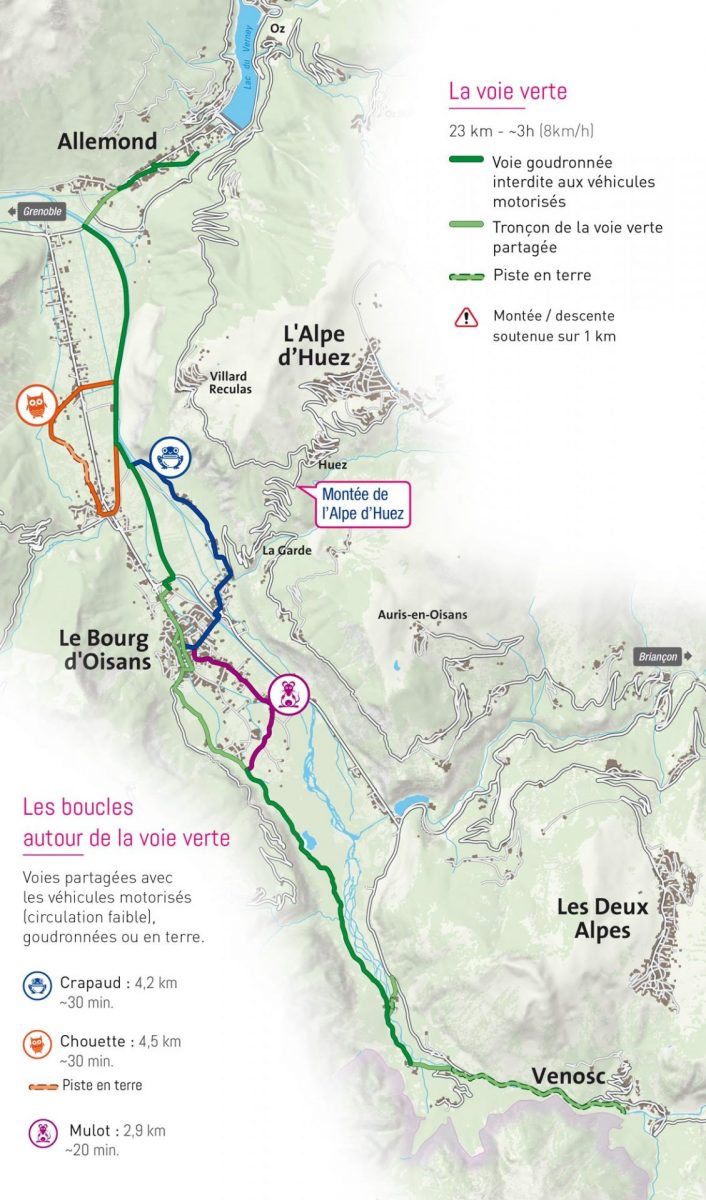 On the Allemond side
You can go at an easy-going pace all the way along the Romanche River. The marked path follows the left embankment with only the Belledonne Massif in the background to stop it! Then, after a short section on the road, you can cross Allemond and why not venture a little further to Verney lake?
On the Venosc side
The green lane runs alongside the cliff until Cascade de La Pisse waterfall, passing by the Lac Bleu with picnic tables and Etang de Buclet pond, brimming with fish. The itinerary will then take you up the only uphill section of the green lane, for one kilometre, with a difference in altitude of 30 m though! Then it winds down to the shores of Vénéon and you will follow its glacier blue waters to Venosc.
MAp
Go to the brochures page to download the map.
---
How did this project come about…
This local project was led by Oisans Community and the plan is to eventually connect Venosc and Séchilienne, via Le Bourg-d'Oisans, Allemond and Val de Livet. It will one day connect Oisans and Grenoble where it will lead to the network of European green lanes such as the Via Rhôna. So far, the first section has been opened between Venosc and Allemond.  
Thanks to the green lane, this area can become a key destination for mountain cycling and this path will be a way to pass over the iconic mountain passes of Oisans.