Just picture this… Oisans with its high mountain passes. Oisans and its twisting mountain roads. Oisans and the cycle paths that wind all the way up to the peaks…
If you hear about Le Bourg-d'Oisans as being the heart and soul of Oisans, it's not only due to its geographic location, but also thanks to the importance that cyclists give to the village. From April to October, Le Bourg-d'Oisans well and truly shifts gear and becomes the cycling capital.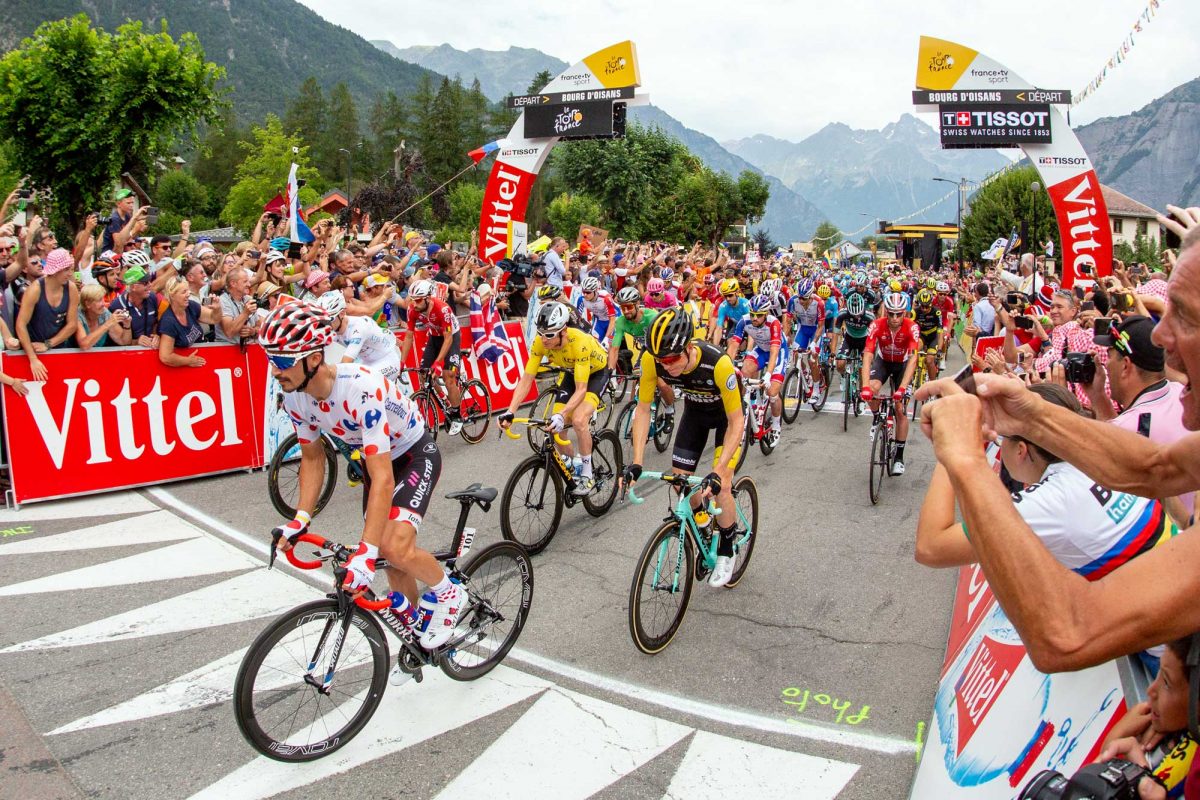 Tour de france
Le Bourg-d'Oisans has been the starting point for the 'Grand Boucle' 22 times now out of over 100 editions, yes that's right! So imagine just how many people watching the Tour de France on TV have seen the magical setting of Bourg d'Oisans. Every summer we can see how well-known the place has become on an international scale, with tourists coming from all over the world, enjoying themselves and admiring the exceptional surroundings as they explore these iconic mountains. 
Living and Breathing Cycling
As soon as the sun comes up in Le Bourg-d'Oisans, the place is buzzing with excitement. The cyclists are getting ready to set off, and as we stroll through the streets of the village, we see various groups ready to take on a mountain pass. When we see them psyching themselves up, motivated for the climb ahead, we could imagine they're a bit mad; but they always come back with a huge grin on their faces, absolutely exhausted, to then enjoy a beer in front of a café and relive their adventures through the videos taken during the day! 
That's the true essence of cycling in Le Bourg-d'Oisans; intense thrilling moments, some tough sporting challenges and the feeling of achievement when your dream comes true.