The Maison du Parc National is a visitor's centre to find out about the exploration of Oisans Valley and the Ecrins Massif. The fauna, flora, history and trades of the mountain are presented here in a fun and interactive way, through images!
There's a reading corner for the children and plenty of documentation about the Park that you can read at the centre. The 'Maison' also offers temporary exhibitions, entertainment and a shop (postcards, guides, bookshop, etc.).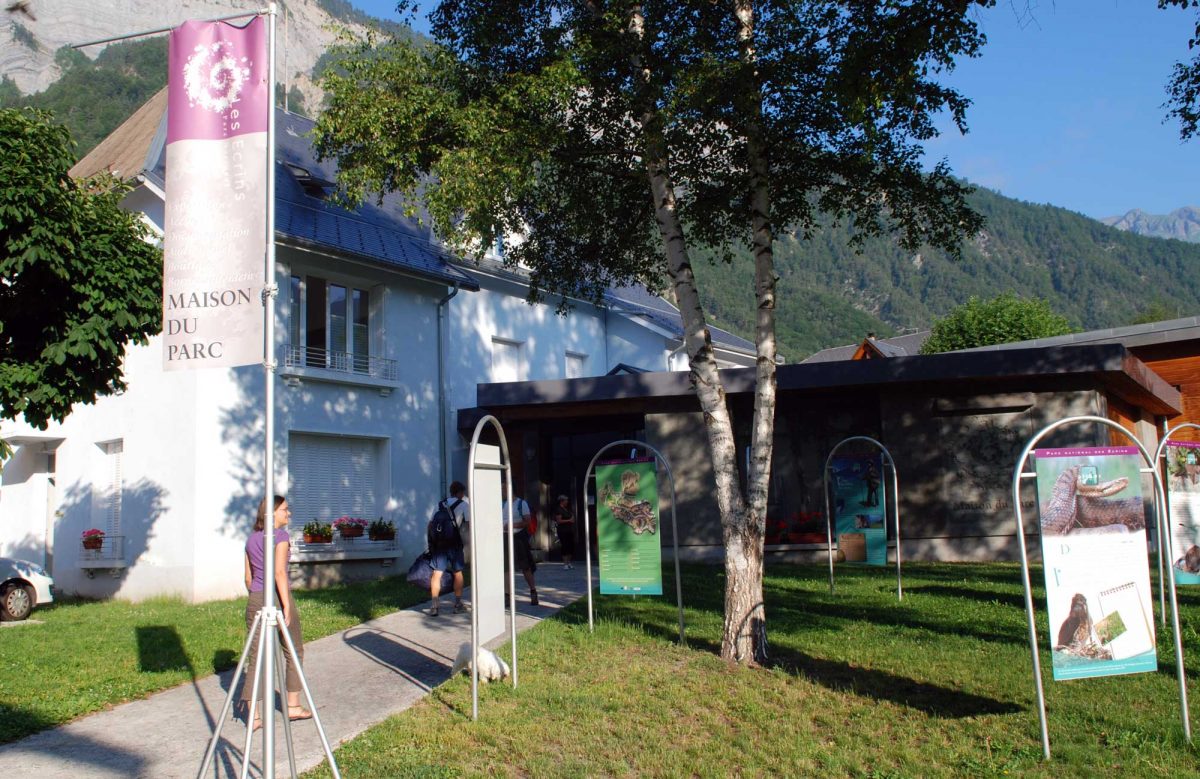 Ecrins National Park is one of the biggest national parks in France, covering 91,800 ha., with a protected central area at an altitude of between 800 m and 4,102 m (the peak of the Ecrins mountains). More than 100 plant species have been identified in the park, contributing to the diverse variety in the natural habitats within the area. Of them, 40 species are rare or endangered. 64 species of mammals have been identified here and 210 species of birds.
The park rangers and guides will be delighted to take you on a discovery of the wildlife in these fascinating habitats, etiher in the museographic section of the 'Maison du Parc' or in the park itself.
Exhibition: "l'Oisans et ses richesses" (the riches of Oisans): a presentation of the natural riches of Oisans and the trades of the mountains, through images.
Recorded accounts, walls of pictures, interactive map, showings, reading corner for children, temporary exhibition and so much more awaits you.
The Ecrins National Park visitor's centre (Maison du Parc) is a member of the 'Route des Savoir-Faire' itinerary to discover the local expertise of Oisans. In July and August from 10am to 2pm, you can also come to the Lac du Lauvitel lake to meet one of the park rangers.
---
Location
---
Activities and Exhibitions