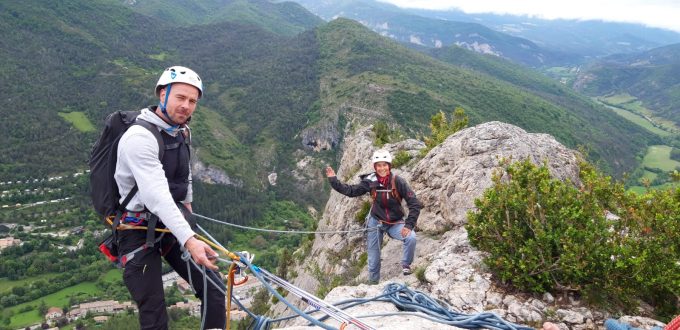 Improve by climbing routes of several pitches: you already practice climbing and wish to discover or acquire the autonomy to climb the big routes
About : Climbing, the first steps on the big routes
Christelle neemt u mee om het klimmen te ontdekken op grote routes van 3 tot 4 pitches en om af te dalen door middel van abseilen! Minimaal vereist niveau is 5c buiten/6a in het voorklimmen. Individuele uitrusting kan worden verstrekt.
Minimum age: 16 years
En bref
English - German - French
From 16 years old
240 min
Services
Activities
Climbing sports
Climbing
Duration of the session: 240 minutes
Opening
From 20/06 to 30/09, daily.
Prices
Means of payment
Cash
Online payment
Credit transfer